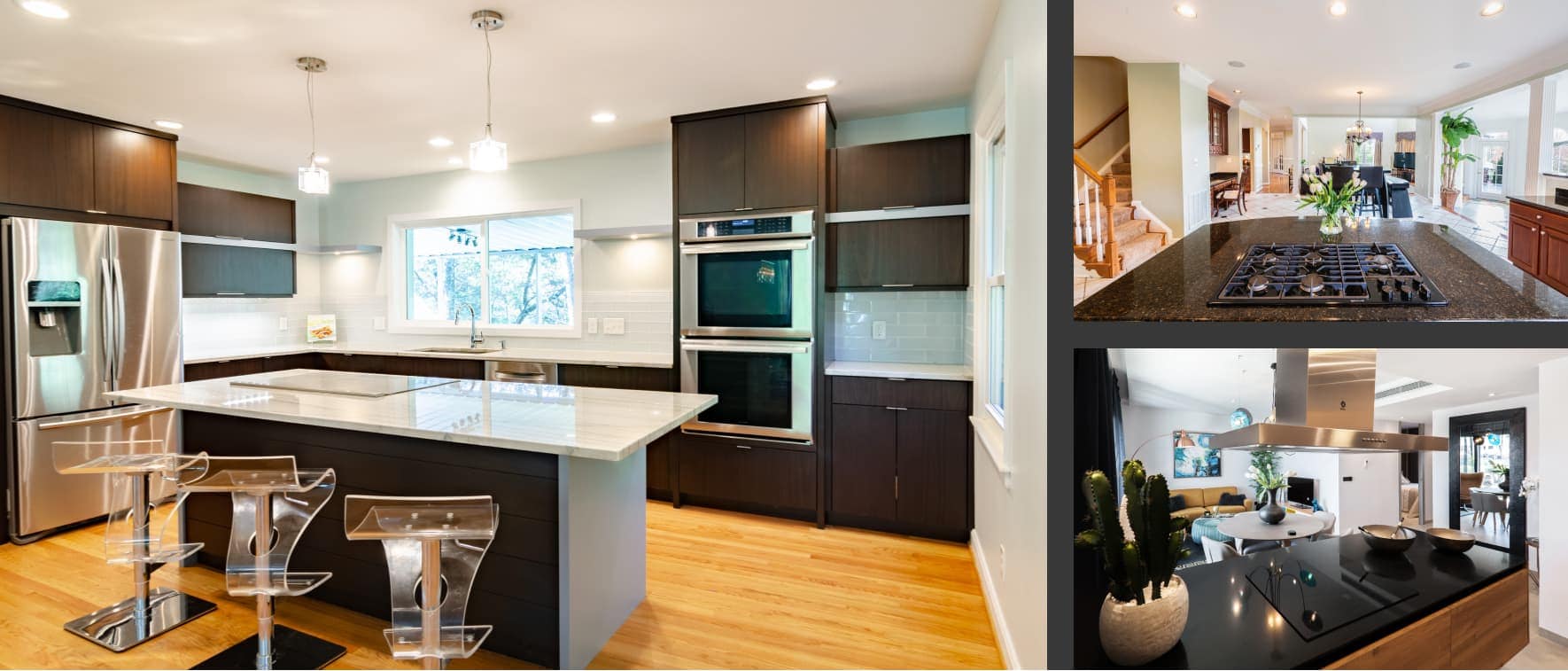 Solid Surfaces Ireland
If you are looking for solid surfaces, then you are in the right place.
At CNC Router we supply custom cut solid surfaces for both domestic and commercial clients. We are solid surface specialists - our highly experienced team have years of experience within the industry.
The surface is non-porous and smooth, providing the highest hygiene standards while also offering several other advantages over conventional alternatives. It is considered impressive due to being low maintenance, providing a first-class finish and seamless joints.
They are becoming an increasingly popular choice due to their unique properties and the range of colours available.
Get a Quote — OR CALL (01) 430-1250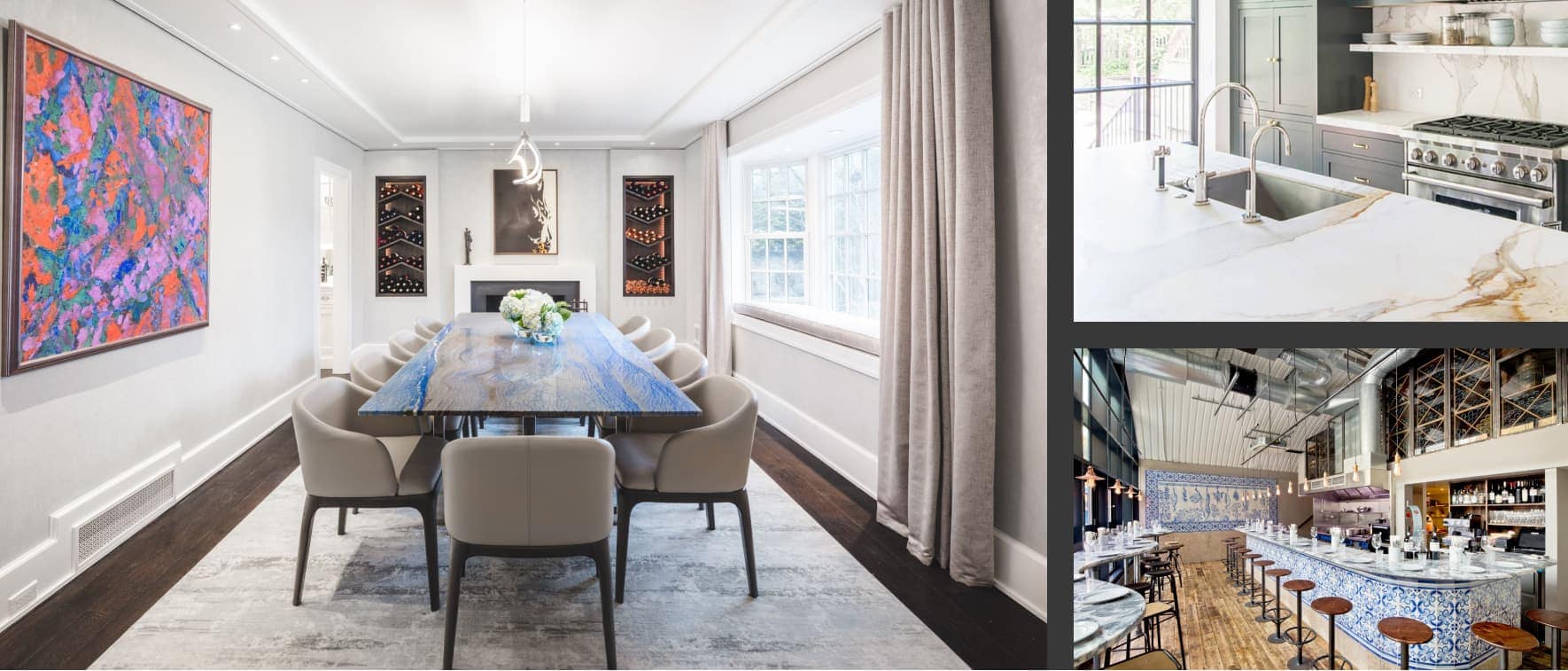 People often wonder what makes this material so special. It is highly customisable, durable and easy to maintain. It is man-made manufactured using a combination of acrylic, natural minerals and various pigments.
Solid surface worktops provide a durable, stylish, hygienic surface for you to work on and enjoy. Solid surface materials are high-quality and come in many stylish variants. By utilising these materials and our CNC router we are able to create a range of worktops for different purposes, such as:
Kitchen Countertops
Customise and enhance your kitchen.
Bathroom Worktops
Available in a marble or granite look.
Bar & Restaurant Worktops
Luxurious and long lasting.
Vanity Units and more
For bathrooms or commercial use.
---
Our solid surfaces are cut using our CNC router with milimetre-precision. Take a look below for a video of the process.
Our machine can cut a range of flat materials and we offer services in wood cutting and acrylic cutting as well as many others. So, if you need something cut that would be difficult to do by hand get in touch to find out about our first-rate services.
SEE HOW IT'S DONE:
Get a quote today.
Choose from countless designs and get it cut perfectly to your specifications. Get in touch with us for a quote and let's get things moving!
Solid Surface Countertops
While solid surface countertops can be used in a variety of rooms, their most popular use is within the kitchen. Among their greatest benefits is that they are non-porous, meaning they are highly resistant to bacteria and that stains do not penetrate the surface.
Due to the versatility of solid surface materials, we can offer a range of options to customise and enhance your kitchen.
Features such as sink lids, hot bars, drain covers, inlays, thermoformed shapes, colour-matching sinks, over mounted and under mounted sinks can be added to your solid surface countertops as needed.
Solid surfaces can be cut with all sorts of unique and interesting shapes and designs. Using our CNC router, we can create bespoke countertops to your design specifications.
Choosing the perfect ones for your kitchen can be a simple change to your current set-up. For a larger project we also design create and install complete bespoke kitchens.
And if you are looking to completely overhaul your kitchen, you will want to ensure every detail matches your ideal style. This may include features such as selecting radiator covers which blend in with the style of your kitchen cabinets — and we can cut those too!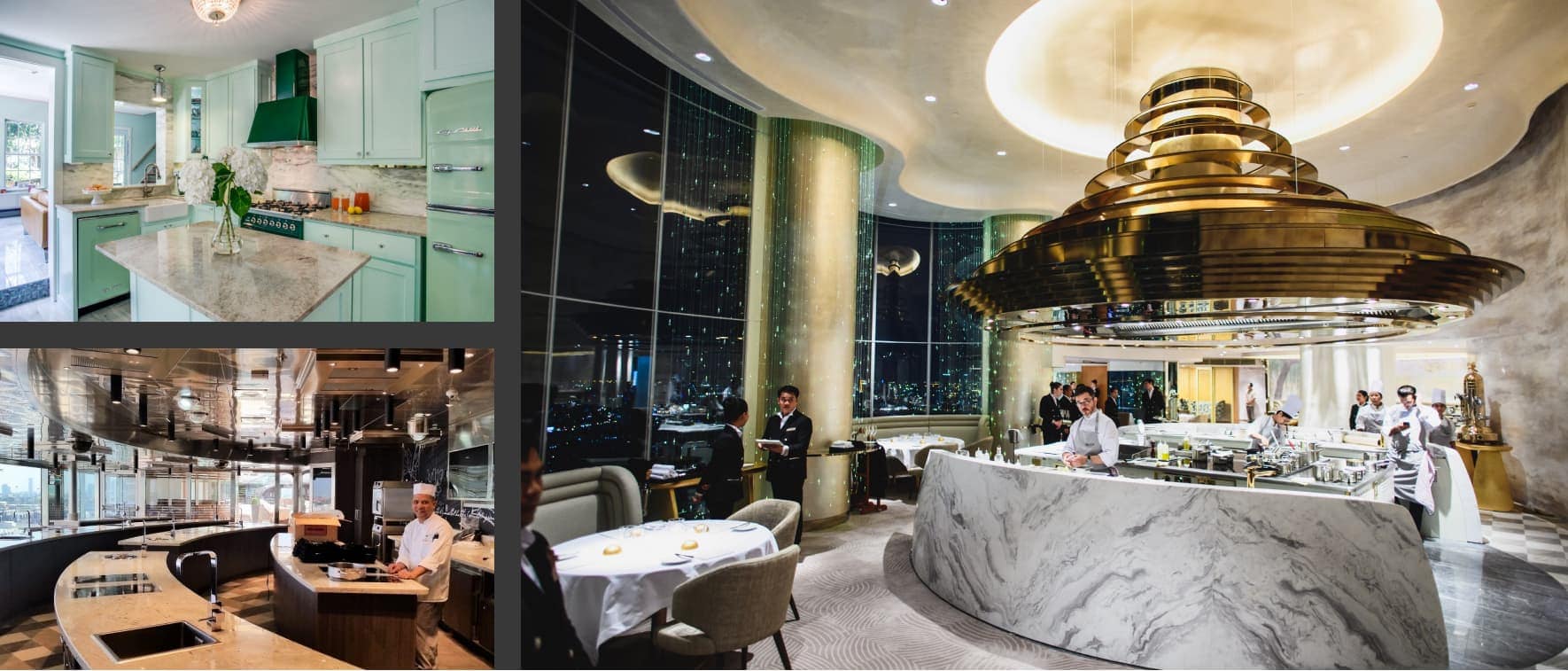 Corian Worktops
Suitable for a use both in the home and commercial settings, including retail, hotels, hospitality or offices, Corian Worktops combine beautiful design with durability; being scratch resistant and easy to maintain.
As an affordable alternative to Corian we supply Hanex solid surfaces. Hanex is a premium material offering endless design possibilities. With more than 80 colours to choose from, whatever kind of colour scheme you have in your bathroom or kitchen, there is something to suit every style.
Those who opt for granite or marble countertop will find that they have to periodically reseal their surface; Hanex surfaces will retain their superior qualities, keeping your kitchen clean and safe to use.
Formica Countertops
Formica has a rich colour palette which will allow you to express your individual creativity and design flair. Combining both quality and practicality in equal measure, choosing a Formica worktop will allow you create a seamlessly joined surface that's perfect for your kitchen or bathroom.
As a more durable alternative to Formica countertops we supply the Vicostone brand. Vicostone is a premium solid surface brand which has grown in popularity in the last decade.
Vicostone provides an affordable alternative to marble and granite, and while the quartz stone mimics the style of the two popular material choices it also offers greater practicalities. It is stain resistant — which makes it easy to clean spills and splashes without any fuss.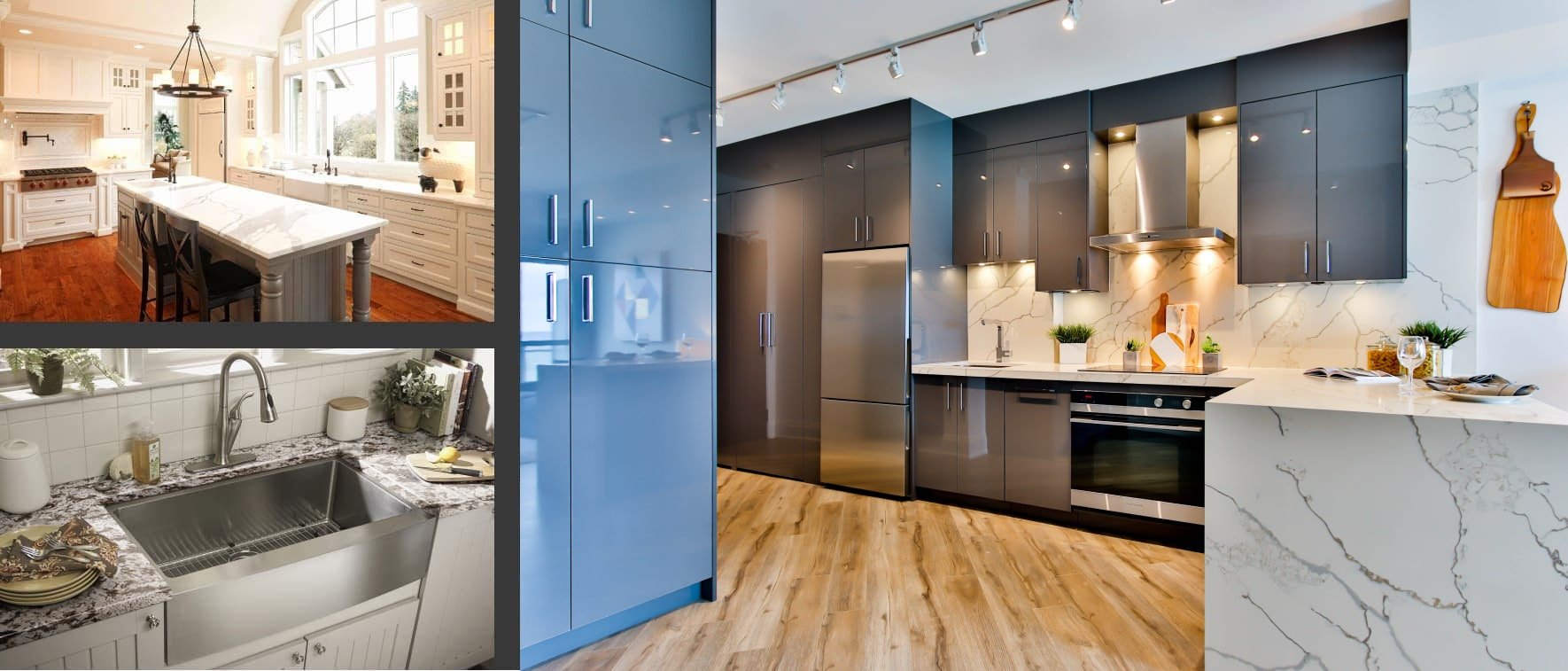 SOLID SURFACE VANITY TOPS
When faced with a choice between these and the alternatives (such as cultured marble), solid surfaces are proving to come out on top in most scenarios.
Although they share similar characteristics, our products edge their competitors in many categories.  They can mimic the appearance of stone, wood, quartz granite or marble. They are available in a range of styles and colours with a matte or shiny finish.
Baths and shower tubs can also be made in the same material in order to create a bathroom which has a custom-made and cohesive design. And compared to other luxury material choices, this saves a lot of money.
As a further alternative to solid surface vanity tops, we can offer solid wood vanity tops which provide their own unique benefits and a wholly different overall look. Often people choose wooden countertops as a stylistic choice particularly if they are looking to create a country home or rustic feel to their home.
Whatever your choice may be, we can supply it in the perfect size for you. Get in touch today!