CNC Cutting Services
CNC router offer domestic, commercial and industrial cutting services in a variety of shapes and materials. If you need to get designs cut be sure to give us a call.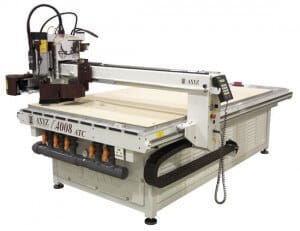 Wood Cutting
Our Cnc router can cut shapes into any type of wood, from slatwall for store fitting or fancy writing for outdoor signs. If you need wood cut our cnc can do it for you.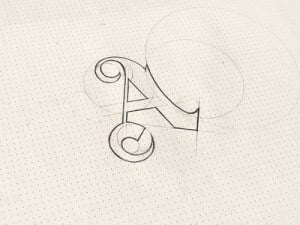 Plastic Cutting
The router can use lighter drill bits to cut into plastic making indoor signs or even wedding lettering cut to perfection out of plastic.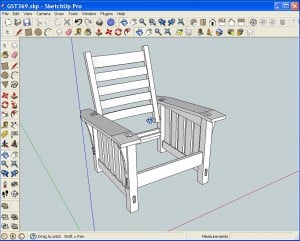 Signage Cutting
Our CNC router is very useful for cutting outdoor signs out of wood or indoor signs out of plastic. Whatever signage you need in whatever font you want!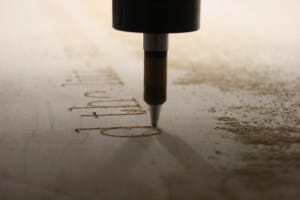 Prototype Making
The CNC router can cut prototype shapes in multiple materials. Need to show a client your idea in a sheet cheap wood before buying expensive materials? Give us a call.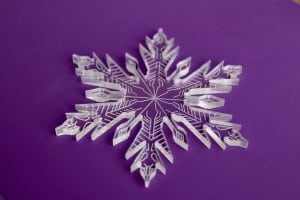 Design
For those who aren't sure what they need we have on-site designers experienced with the CNC router and it's software that can give you a good insight to what it can do.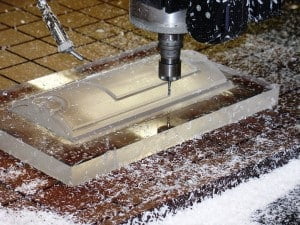 CNC Router Cutting
In simple terms a CNC router cuts wood, plastic or other materials into different shapes and sizes. It's a cutting service that fills domestic, industrial and commercial purposes. If you read on we'll tell you what we can cut in each different section that you might need, so you can get an idea of how our services can suit your needs.
Domestic
The CNC router can cut shapes for domestic use. Custom sprayed signs over children's doors or specific shelving units for kitchens. The router can cut any shape you can think of as long it fits on the router bed (8ftx4ft) which is more than enough to cut something in wood or plastic for a normal home. If you want some special skirting for around your house or would like shapes or pictures etched into your presses at home, these can be cut electronically by the CNC, so there are no slips or mistakes, just perfect pictures. The CNC is like a massive artist and its cutter is like a pen. Tell it what you want to draw and it will do it for you the exact same way every time.
Industrial
Our CNC router is also capable of cutting less artistic and more necessary shapes for the industrial sector. From slatwall's made in any size to fit into a store on to door designs and even fencing made out of wooden sheets. The truth about the CNC router is that we can cut almost anything out of most materials, so if you need something standard like a slatwall (we literally cut these all day) or something more unique, our CNC router can cut, our designers can help you decide on exactly what you need and our machine operators can cut it. You dream, we cut.
Commercial
There's a huge amount of commercial material that can be cut on a CNC router. Think of it like a huge printer for any material that isn't paper. It can cut, shred, print and anything in between. Need Swans cut out of a wooden sheet? No problem, want a bunch of fancy writing cut into plastic or acrylic purely for design? We have you covered. Even if you want to talk about some designs for a client's wedding or birthday party, we can upload almost any font into the CNC software and have the machine practice cut a small sheet to make sure it comes out as you want and then fill your designs into the desired material. There's something very niche about having the wood or even counters in your store have the company logo and branding cut into them, or even hollowed out. An excellent example of this is the iconic google branding. Always seen over the back of a reception desk or in an office area with all of the individual wooden signs coloured. We can do the exact same thing with signage or branding for your store as seen below.
Case Study
As an example of our signage we had a client a few weeks ago who wanted completely new and coloured signs for both inside and outside his store, with logos and branding essentially "burned" into his counter as a hollow rather than a standard cut. This type of work is no problem. Our CNC router is located in a factory that has an attached spray booth, so the outdoor signs were simply cut out of one MDF sheet, primed, sprayed and sealed in outdoor paint that will last over 5 years if untouched and far longer if they're maintained every year. The indoor signage will last decades, the only thing it will need is a retouch of paint to keep it looking new after a few years. The great thing about spray painted materials is that they last.
We also had to cut and spray a reception counter that was built by the team over at custommade.ie, though the cut was a bit different. As the client wanted a burned design the CNC router had to slowly and gently cut into the wood in a circular panel to match the logo. This is time consuming but it's completely possible and can be done with virtually any design that might be needed.
With the materials cut on the CNC router, we then went out and installed the signs and fitted the counter. We're perfectly happy to simply cut wood and have it collected at our Dublin based factory, but all it takes to organise an installation is a quick phone call and we can sort out the details that way.
Personally we really enjoy doing signage. It's intricate and interesting because we get to work with a different and unique design every single time and it's such an important aspect of a business that its necessity can't really be overstated and we're delighted to be involved in that process.
If you need work done that involves a CNC router for slatwalls, signs, personalised messages or any type of cut or design, give CNC router a call, we're the experts.
Receive a price quote
Upload a file or sketch, fill in your details and we will get back to you with cost and time estimation.
---