CNC Cutting Services
We are the Dublin CNC Router specialists. We can cut most materials in almost any shape quickly and affordably.
Get a quote and let's start our collaboration today.
Fair, transparent pricing
€50 design hour
€80 cutting hour
Get a Quote
We can design
Bring your product idea to us and we will work with you on a perfect drawing for CNC routing.
Any wood or plastic
From MDF to solid wood, acrylic, Foamex and Dibond, we cut anything that comes in sheets.
Fast delivery
In our spray booth we can spray paint or lacquer all products. Our team can also deliver and fit your order.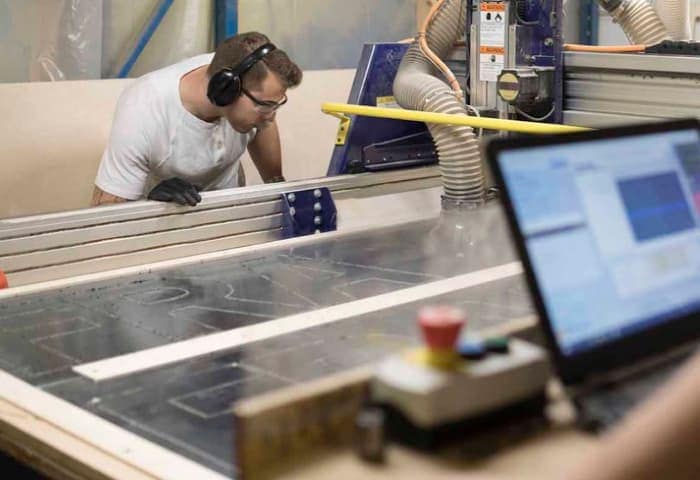 Plastic Cutting
We can cut and carve a large variety of plastics. From Acrylic to Foamed PVC (such as Foamex and Forex) to clear Perspex and Plexiglass. This service is ideal for signage and templates.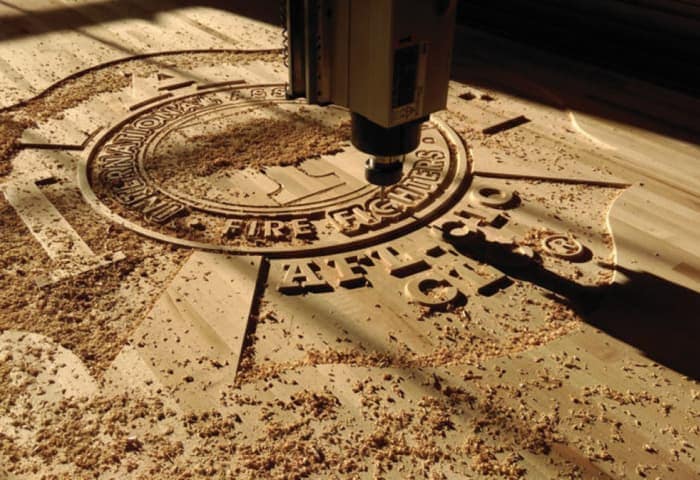 Wood Cutting
We are experts in cutting and finishing sheets of wood. Be it MDF or Plywood, Solid Wood or Veneer or a more specialised variety like Tricoya, we can cut it perfectly in the design you need.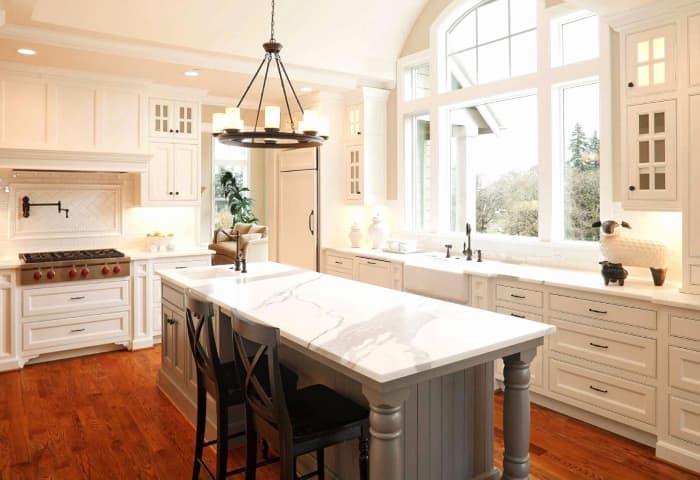 Solid Surfaces
We supply a wide range of solid surfaces from a number of brands, cut to size to your exact specifications. Our worktops and countertops are ideal for home and commercial use alike.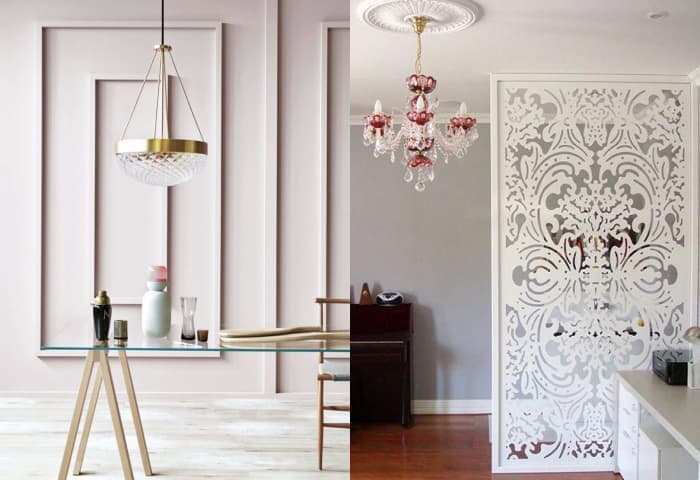 Decorative Panels
Looking for decorative panels, screens, room dividers or feature walls? We can produce them in any shape and with any pattern (designed by you or by ourselves). Click below to learn more.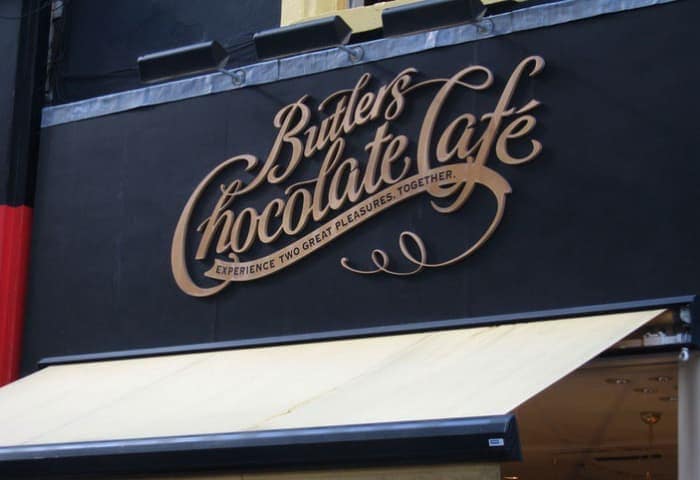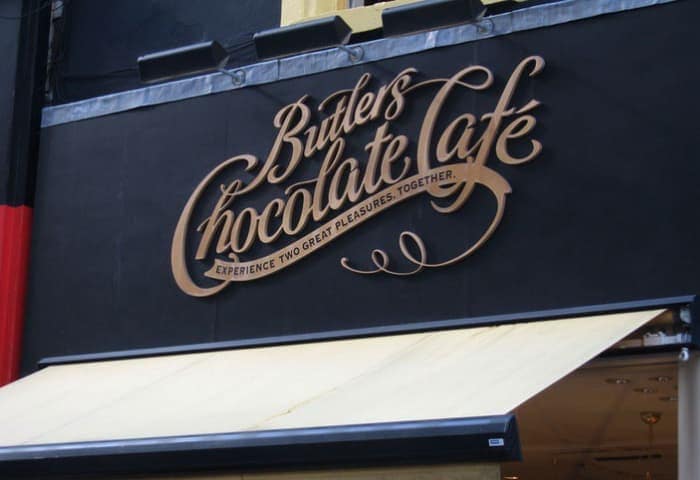 Signage
We can make interior and exterior signs, dimensional letters and logos, engravings, front shop decorations and more. Optionally, we offer a spray painting service to match your brand perfectly.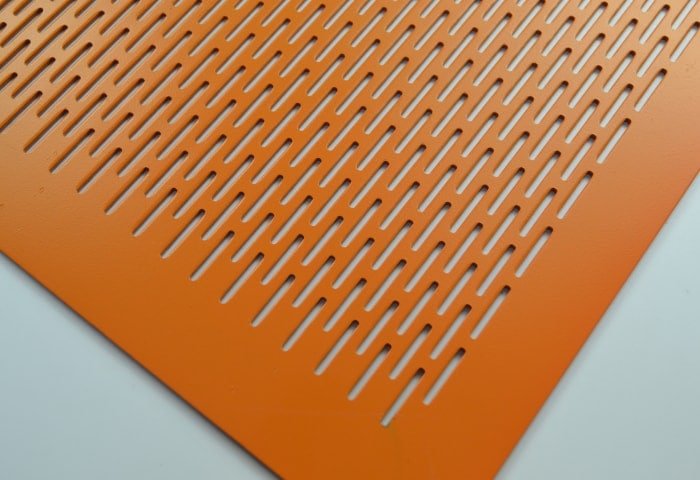 Acoustic Tiles
We offer sheets (as well as custom orders) of acoustic tiles and sound absorbing panels. Made of either wood or foam, these are ideal for most sound dampening uses and are affordable.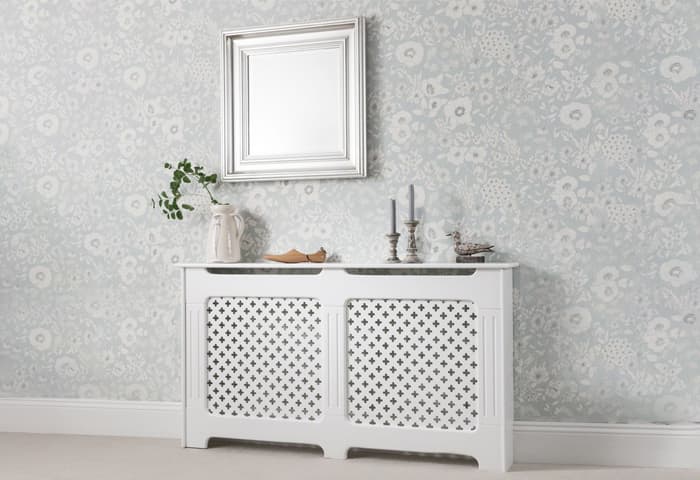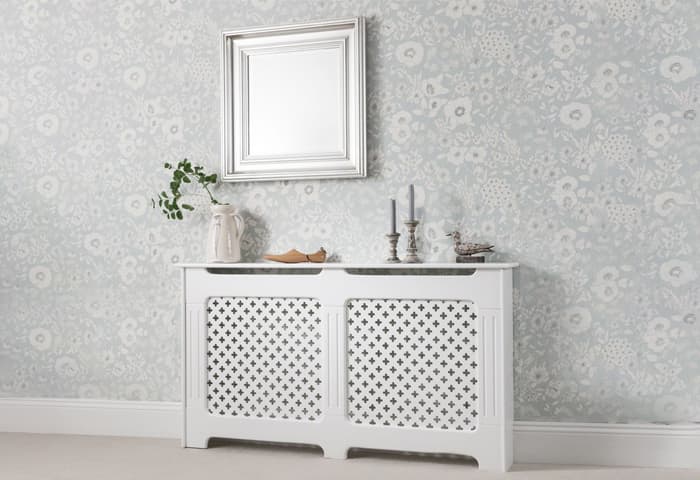 Furniture & Decor
We are the #1 service in Ireland for bespoke cabinet doors, radiator covers, wall panelling and other types of furniture. Send us your designs (or simply your dimensions) and let's get started.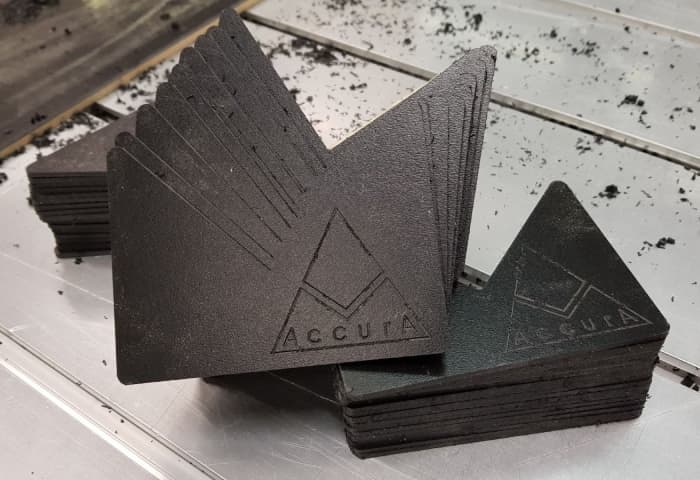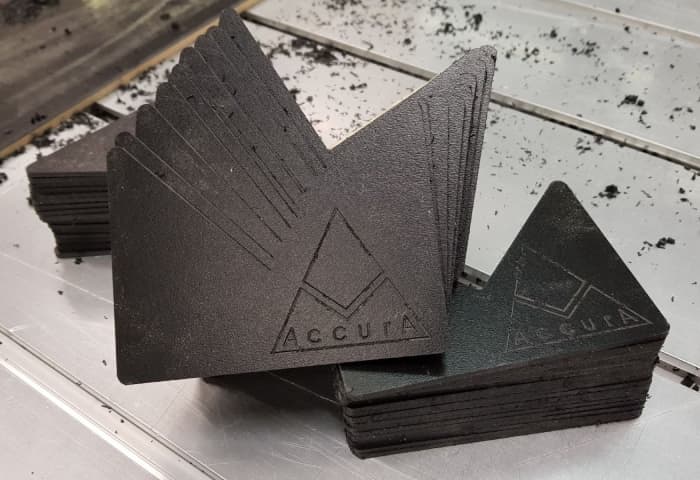 Templates
We can produce templates for industrial use, custom router jigs, sign markings, safety guards among other things. Enquire today and we will meet your requirements at a competitive rate.
CNC Router
CNC stands for computer numerical control. A CNC router is a machine that is used to cut sheets of material based on a computer drawing. This is a reliable method in achieving excellent accuracy and speed that wouldn't be possible by hand.
Our CNC router can cut materials that come in flat sheets, typically wood or one of many types of plastic. The router creates consistently high-quality work with precision for any design or pattern. A low frequency of errors decreases manufacturing time so that the product is delivered within timescales, which is why many of our jobs are delivered within 1-2 weeks under normal conditions.
Our CNC specialists can turn any of your drawings into a program for the machine quickly and affordably. If your desired product is made of plastic, wood, Dibond or a similar material, we can most likely cut it for you. Our cutting services are charged by the hour, with a minimum engagement of 30 minutes.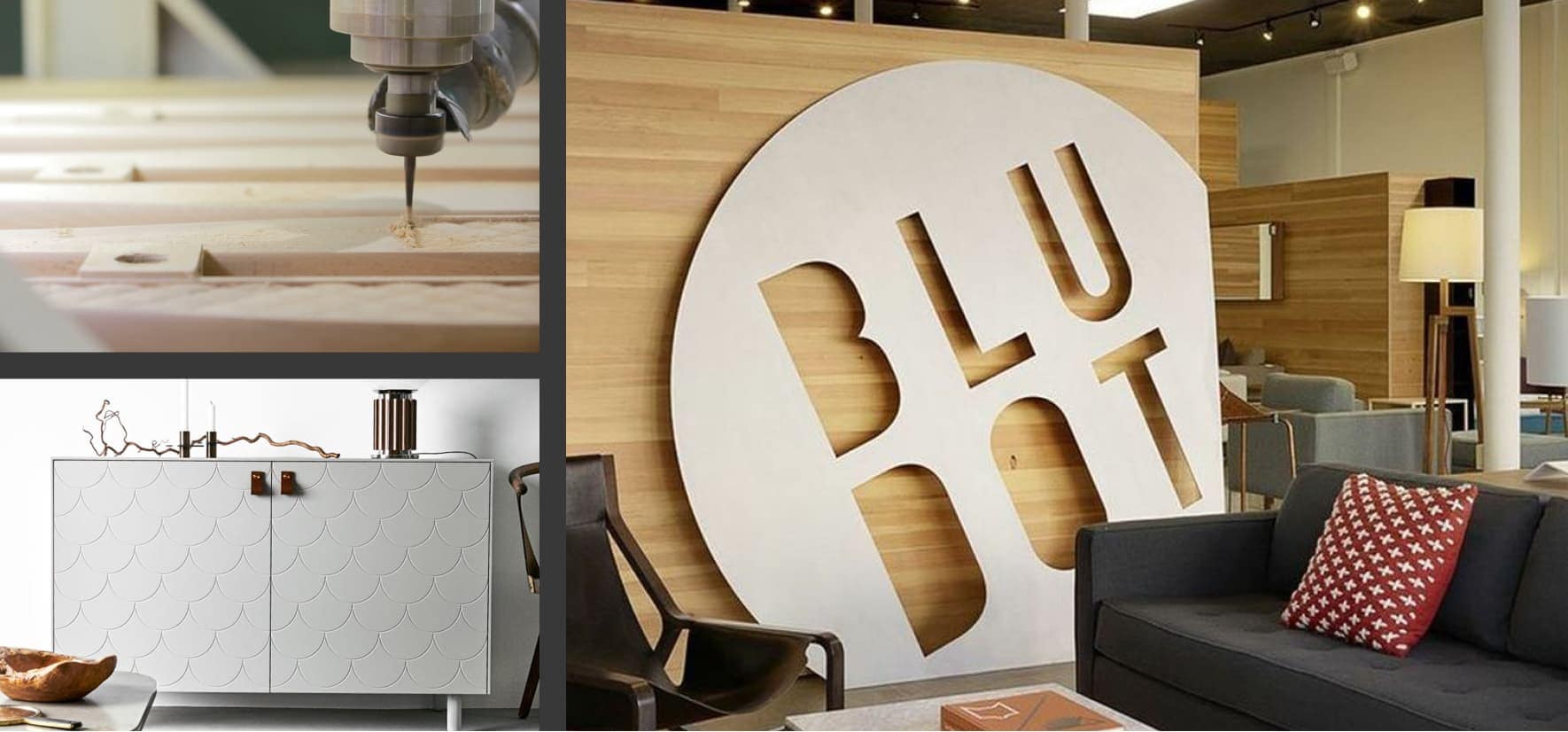 CNC Router Ireland
We can both supply and cut all the common types of wood and plastic materials. If you need help you can contact our CNC specialists for assistance in choosing the right medium for your project.
Certain materials require longer cutting times due to the physical makeup of a material and the intricacy of the design at hand. Some materials offer the advantage of long-term durability, while others might be more affordable and suitable for short-term use. Our team is always ready to advise you and help you find the optimal solution for your needs.
All products are cut in our workshop in Dublin and we can offer nationwide delivery in Ireland. We do everything from decorative panels, home and commercial furniture, signage, as well as products meant for industrial use (such as templates and safety guards). Any plastic or wood milling project is within reach as long as the physical limitations of the machine are taken into account.
Below you can see some examples of wood milling projects we can do. You'll notice that some of the products are spray painted; we can offer this service in any finish and colour.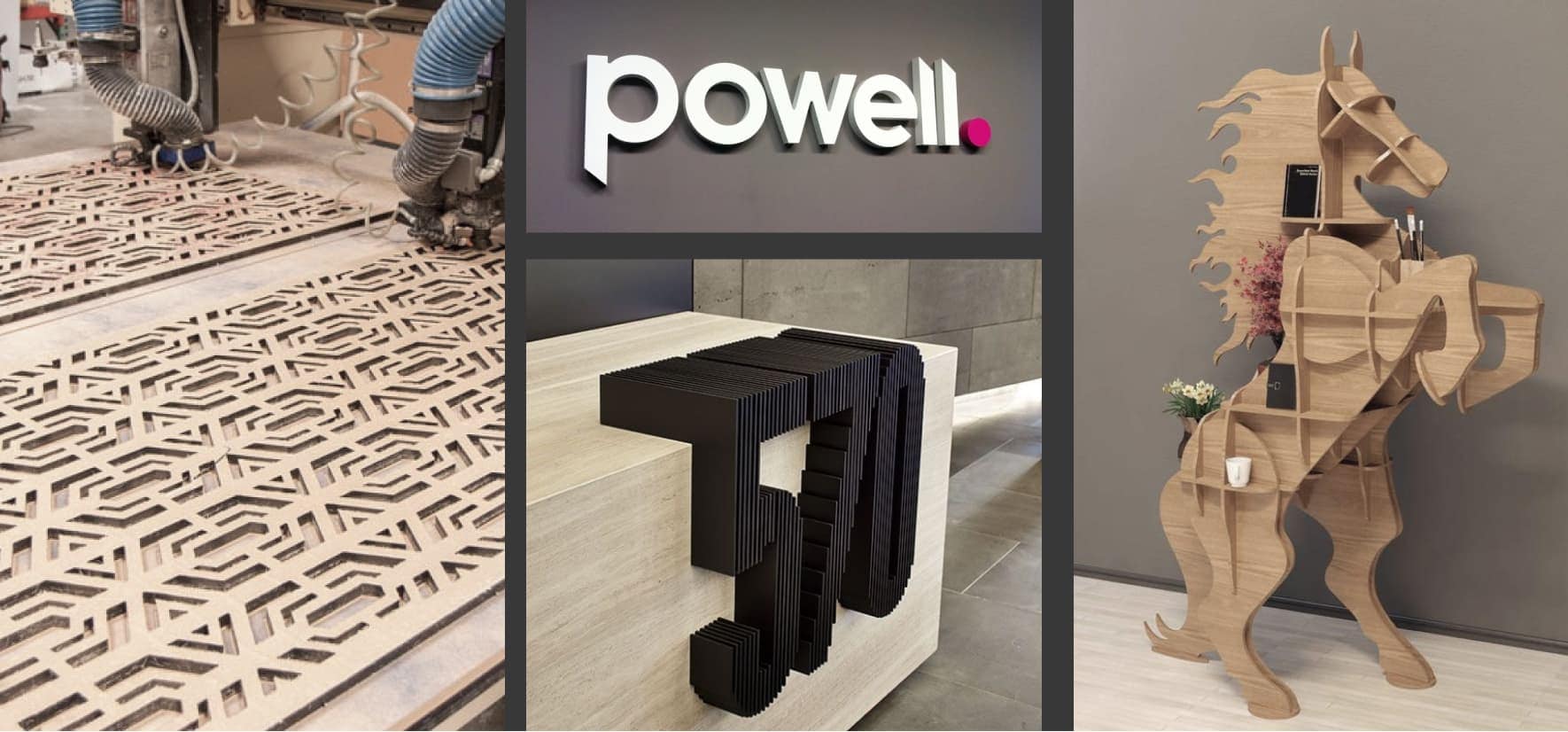 Have you got an idea or design?
Let us bring your idea to life in any material and shape. Get in touch with us for a quote and let's get things moving!
Wood Cutting
Choosing to cut a design on a CNC machine using wood it is useful to know the difference between the various types available.
MDF is the most common choice. MDF sheets are made of compressing much smaller particles of wood. The type we use is furniture-grade and moisture-resistant, and it's just about the highest quality type of MDF out there. It's employed for a variety of projects including furniture and decorative panels.
HDF is a denser and harder version of MDF, being more resilient while having the disadvantage of being heavier and less forgiving on the cutters for CNC router cutting.
Plywood is made from thin sheets of wood layered and compressed together. Depending on the type of project you can choose from Birch ply, Malaysian and Marine plywood. It's a good material and looks excellent when applying wood stain to it (which we can do too).
OSB consists of large wooden flakes compressed together and has a noticeable texture to it. It's rarely the right choice of material for most projects but it does help achieve a distinctive look which fits in well with some styles of interior design. In Ireland, at least, it's not a popular material and not very easy to cut properly on a CNC.
Specialised types of wood can be suitable for specific requirements and applications. For example, Tricoya is an essentially waterproof type of MDF that works great in outdoor projects.
---
Our machinery can be used for a virtually unlimited range of furniture, including:
Radiator Covers
Stylish radiator covers are pretty much a one-sheet job for the CNC router. Very easy to cut and we can achieve any design you wish.
Wall Panelling
Much like radiator covers, wall panels are pretty straightforward to cut on the machine. We can do them in any style and finish.
Walk in Wardrobes
Wardrobe doors with patterns are perfect for wood milling. We can also assemble and install them. Enquire to get your own unique walk in wardrobe.
Wood milling machines (like ours) offer many opportunities for many industries, ranging from interior design to branding.
CNC cutting can be used for decorating your home, creating skirting boards, patterns on cabinets and much more. Almost any type of design can be cut on a CNC router including modern and minimalist products. For example, decorating kids rooms with fun objects and ornamental panels is a way of bringing a unique and personal feel into your home!
You can strengthen your brand by ordering CNC cut letters, engravings, signs and more. Due to the machine's accurate and precise method of cutting the turnaround time for creating batch products is quite short. By involving CNC services within your project you can easily estimate the production time.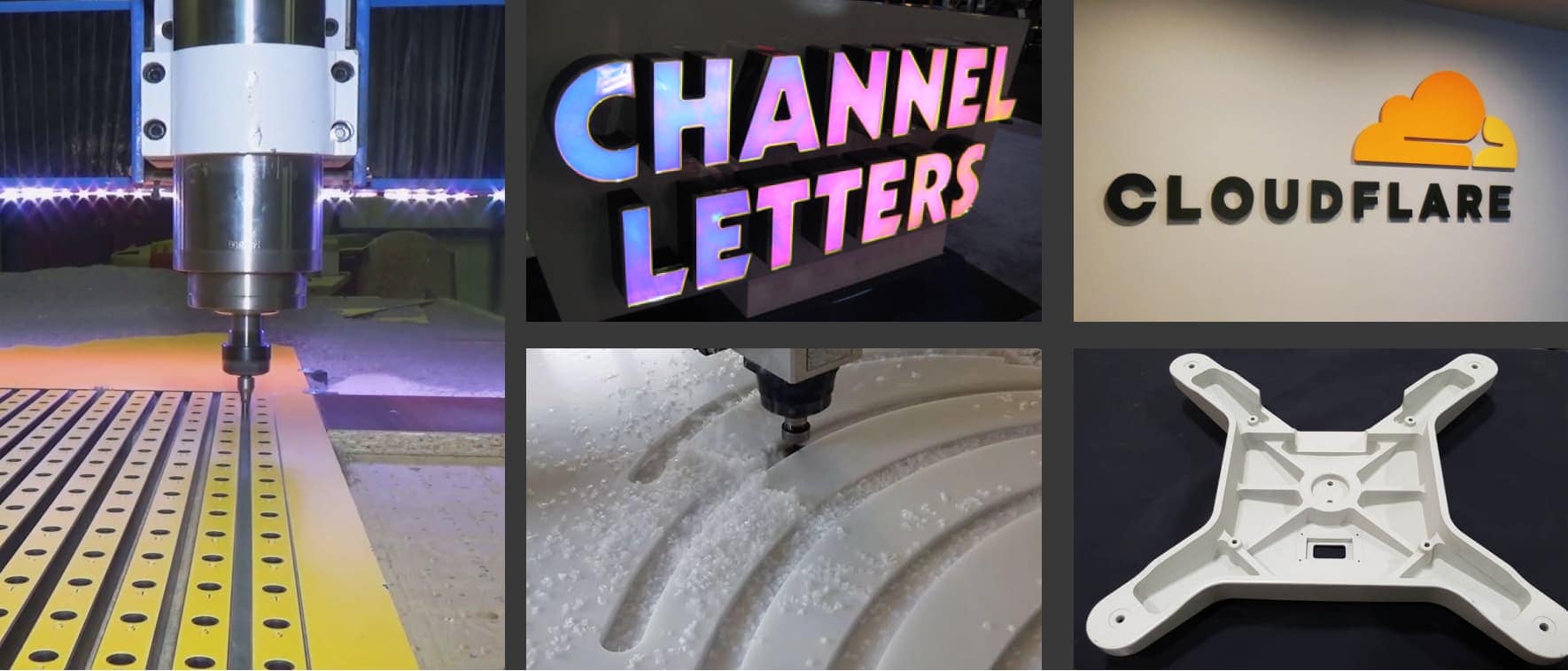 CNC Cutting Services
Our cutting service is priced at an hourly rate, with a minimum engagement of 30 minutes. The cutting time depends on the complexity of the design and the type of material used to execute it (acrylic, for example, is a harder material than most woods and the router has to be run slower to maintain peak torque and prevent the material or the cutter from breaking).
Our specialist will always tell you in advance the cost and time frame for the project, and we'll always do our best to keep both very reasonable.
CNC Router Dublin
Plastic Cutting Services
CNC routing can be done on plastic of various types of acrylic: Perspex, Plexiglas, Makrolon, etc. Foamed PVC is also a popular choice. Foamed PVC is easy to cut and shape, it's water repellent and is known through brand names such as Fomex and Forex.
CNC Router For Furniture And Boat Kits
You can use CNC router to cut parts for furniture which you can then assemble into shapes. We use our milling machine to create radiator covers and wall panels among many other products for your home. You can achieve a designer look in your home through unique patterns and shapes. Plywood Boat Kits are also super common, and we cut a fair share of them based on the client's blueprints.
Sign Cutting
When ordering a sign to be cut by the CNC router you should firstly consider the placement of the sign: is it indoors or outdoors? For outdoor signs acrylic is king due to its durability, affordability, and the range of colours in which it is available. Indoor signs can be cut from either acrylic or wood (either spray painted or stained and lacquered) depending on the look you're trying to achieve. Lastly, if the sign needs to be outdoors and made of wood, look no further than Tricoya; it's a more upmarket type of MDF that offers waterproofing and extreme resilience.
What Materials Can You Cut?